Austria, September 12-14, 2005

Here are the pictures from our first three days of hiking in Austria (or, actually, the first three days that I took pictures).
I was greeted with the following sight from my hotel balcony the first morning. We would climb to the highest point on the following day. Our first hike was to the top of the Wiederberger Horn (2128 meters). Members of our valiant crew can be seen at the base of the cross marking the top. The odd looking construction is a common sight in the Alps -- a fence to hold back avalanches.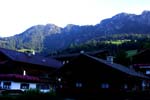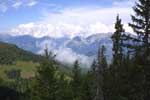 On the 13th, we climbed to the top of the Gratlspitz which can be seen from my balcony. This was a fairly hard hike and we did something in excess of 3,500 feet of ascent to the 1898 meter peak. We referred to ourselves as the Magnificent Seven for having succeeded, and used the code word M7. Sadly, Bill's wife decoded this immediately, and we changed to a new code word on a later hike.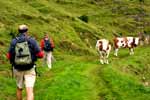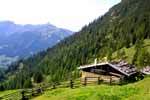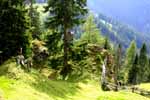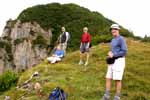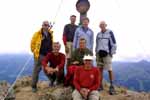 On the 14th, we hiked up to the Zireinsee, a small lake nestled by mountains.